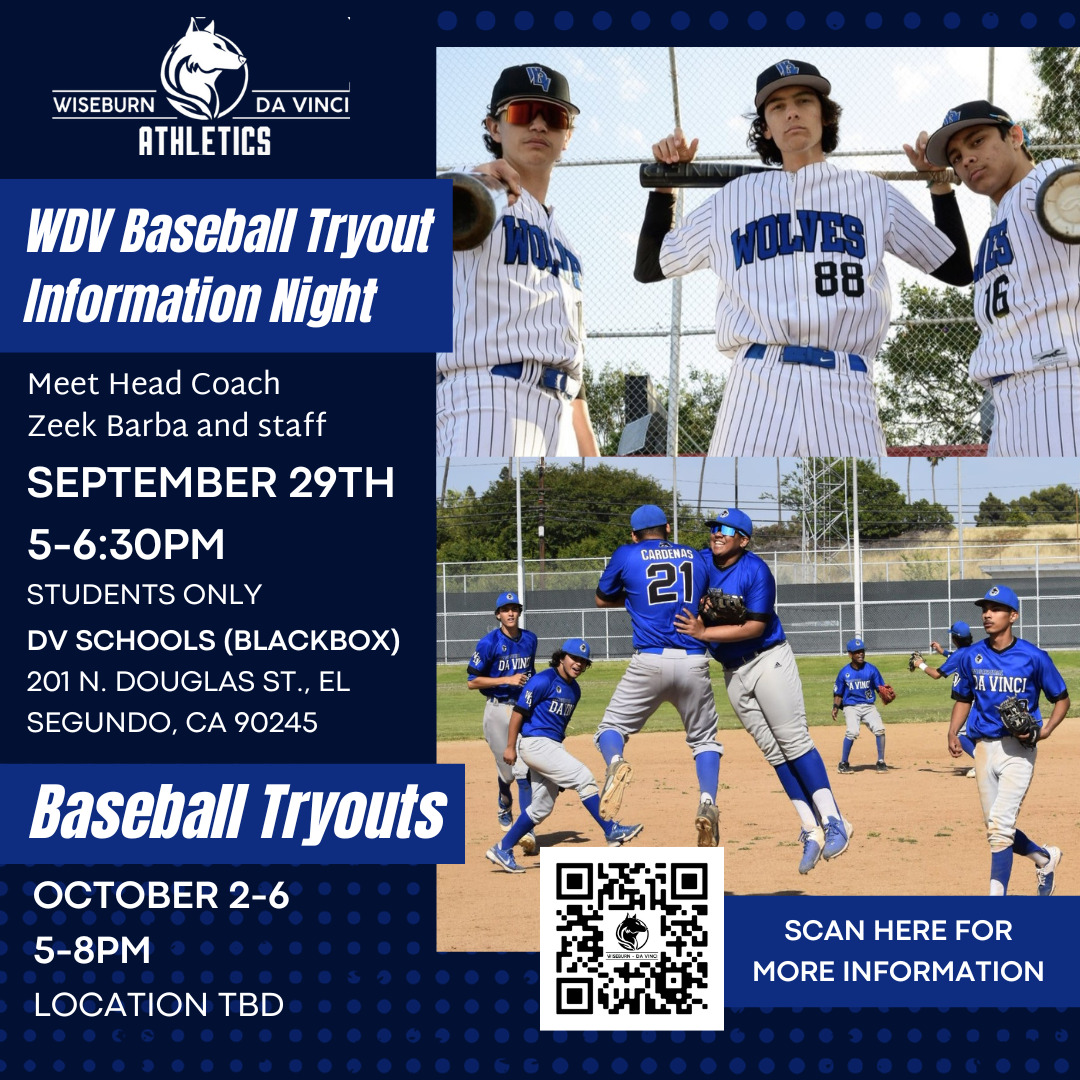 WDV Baseball Information Night:
Calling all students interested in playing baseball to come meet Head Coach Zeek Barba and staff on September 29th 5-6:30pm. This meeting is for students only.
Located at DV Schools (Blackbox):
201 N. Douglas St.
El Segundo, CA 90245
WDV Baseball Tryouts:
October 2-6 from 5-8pm. Location TBD.
Click here to sign up for WDV Baseball Tryouts!